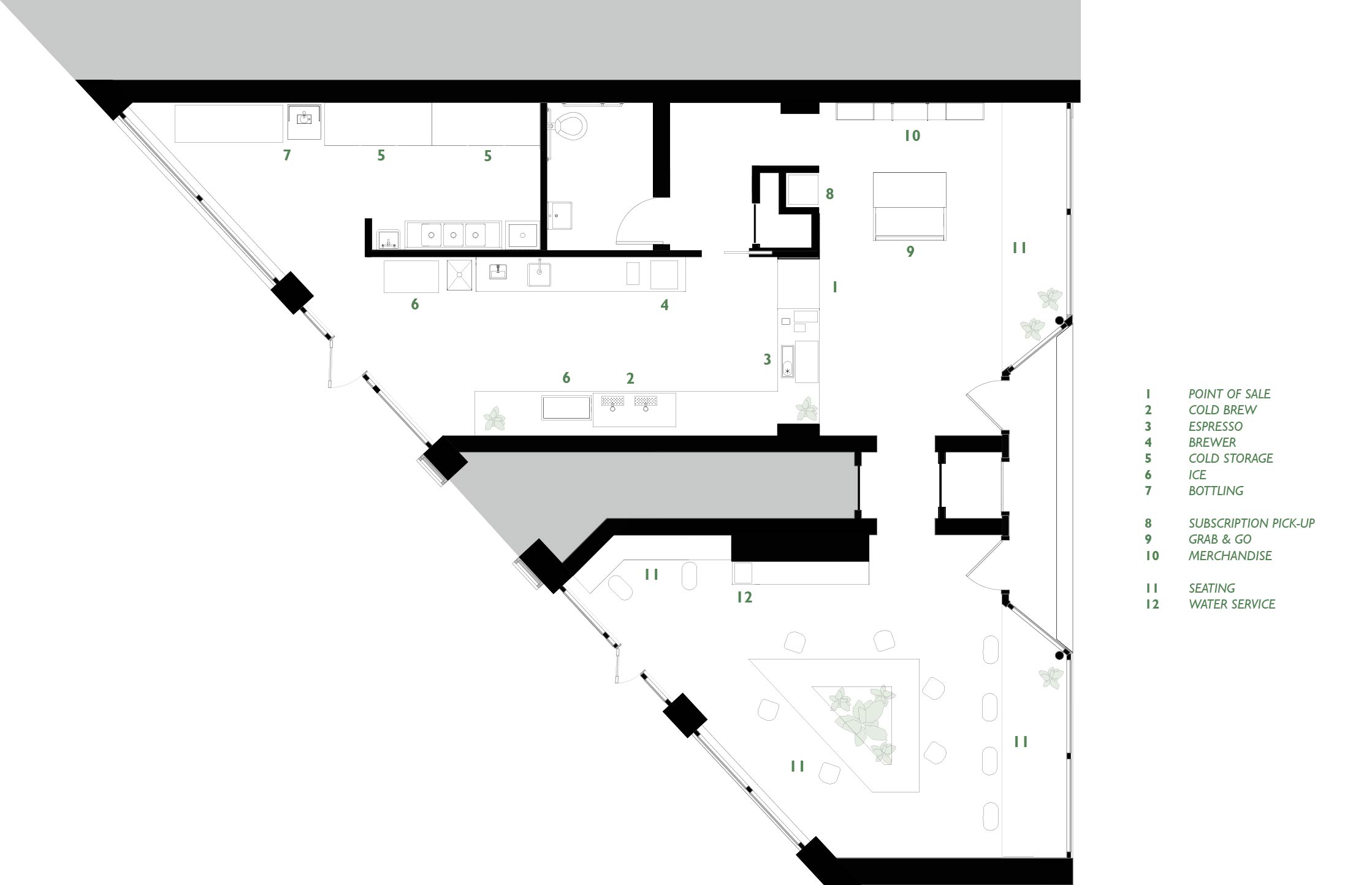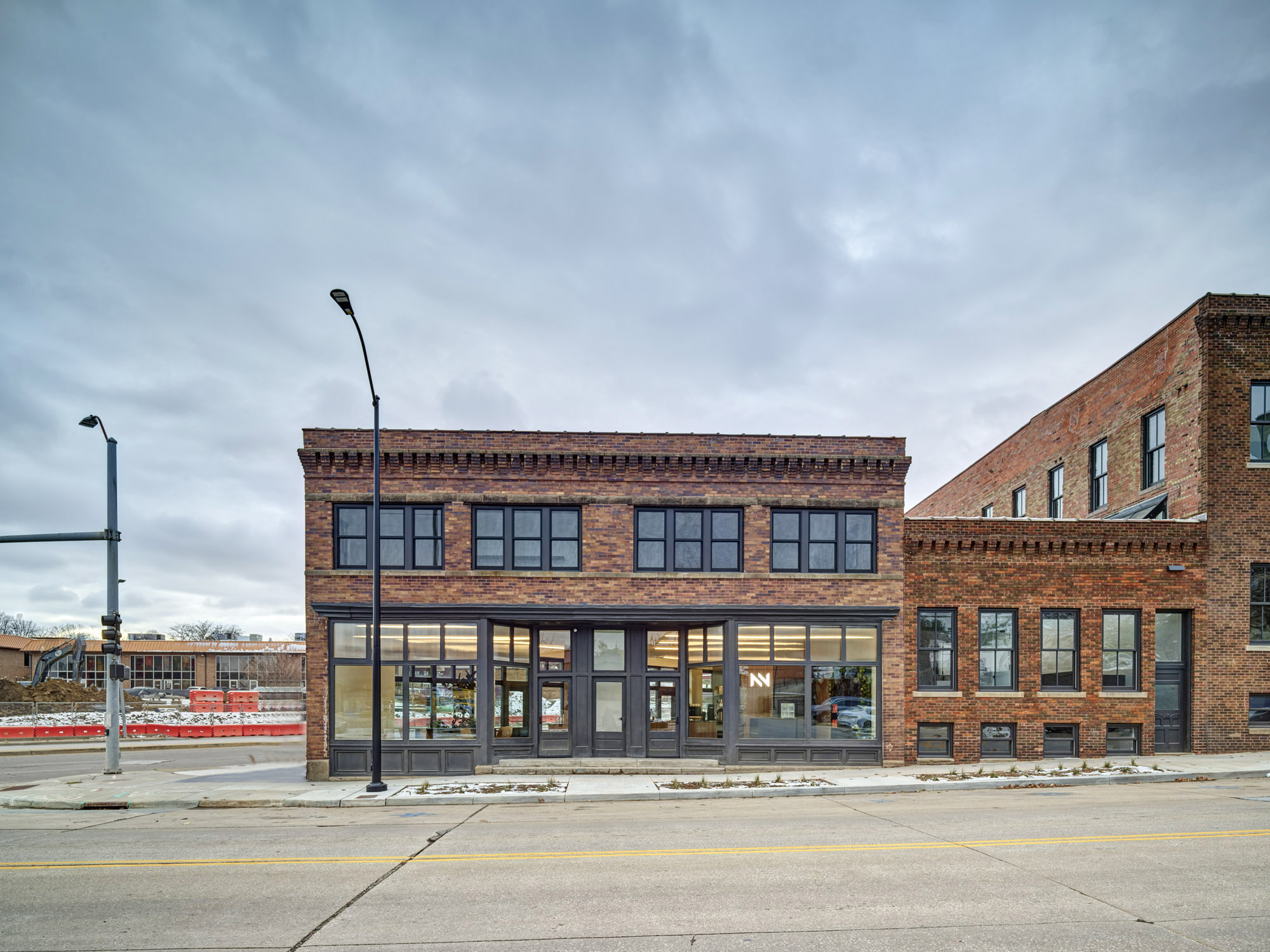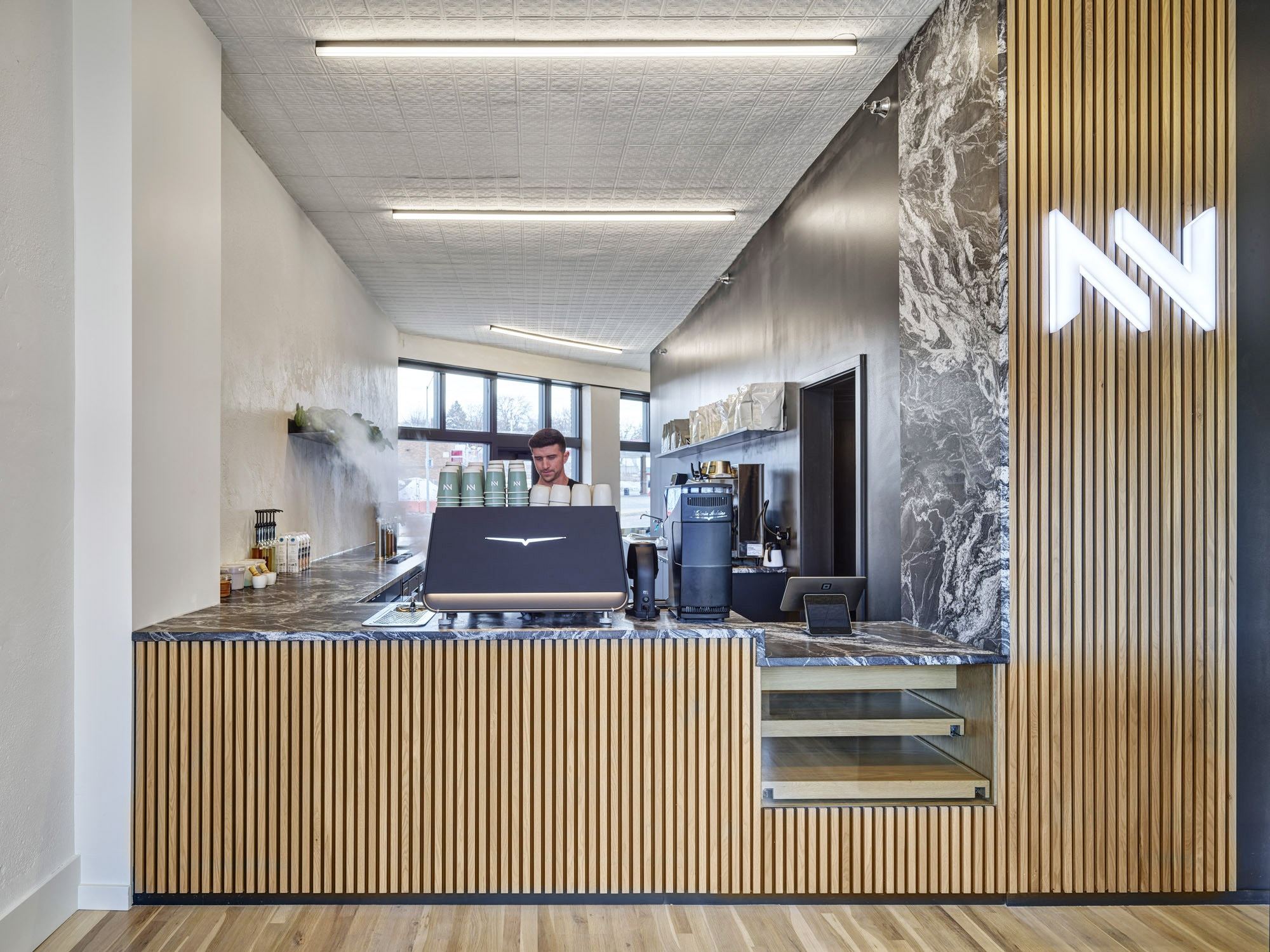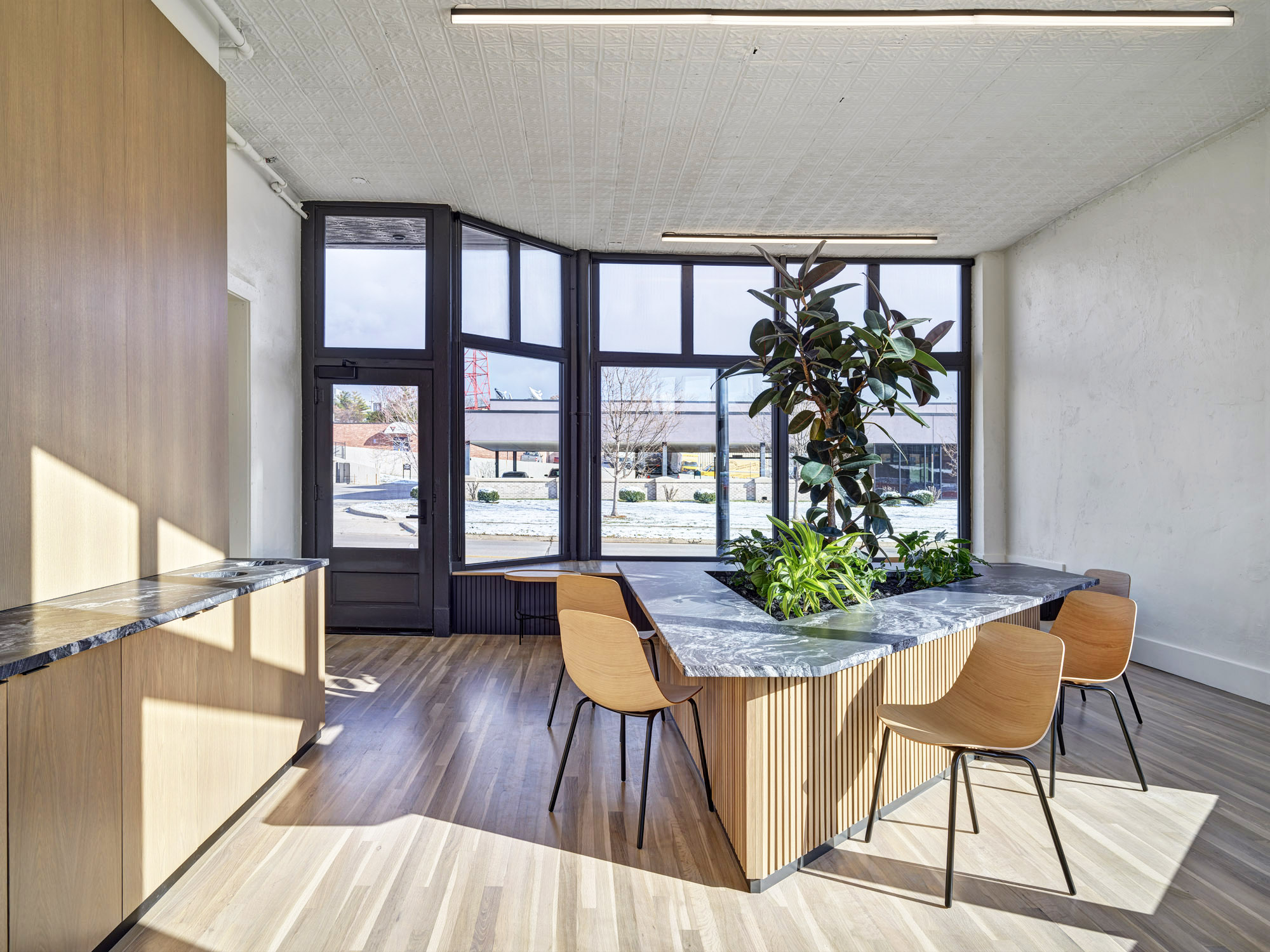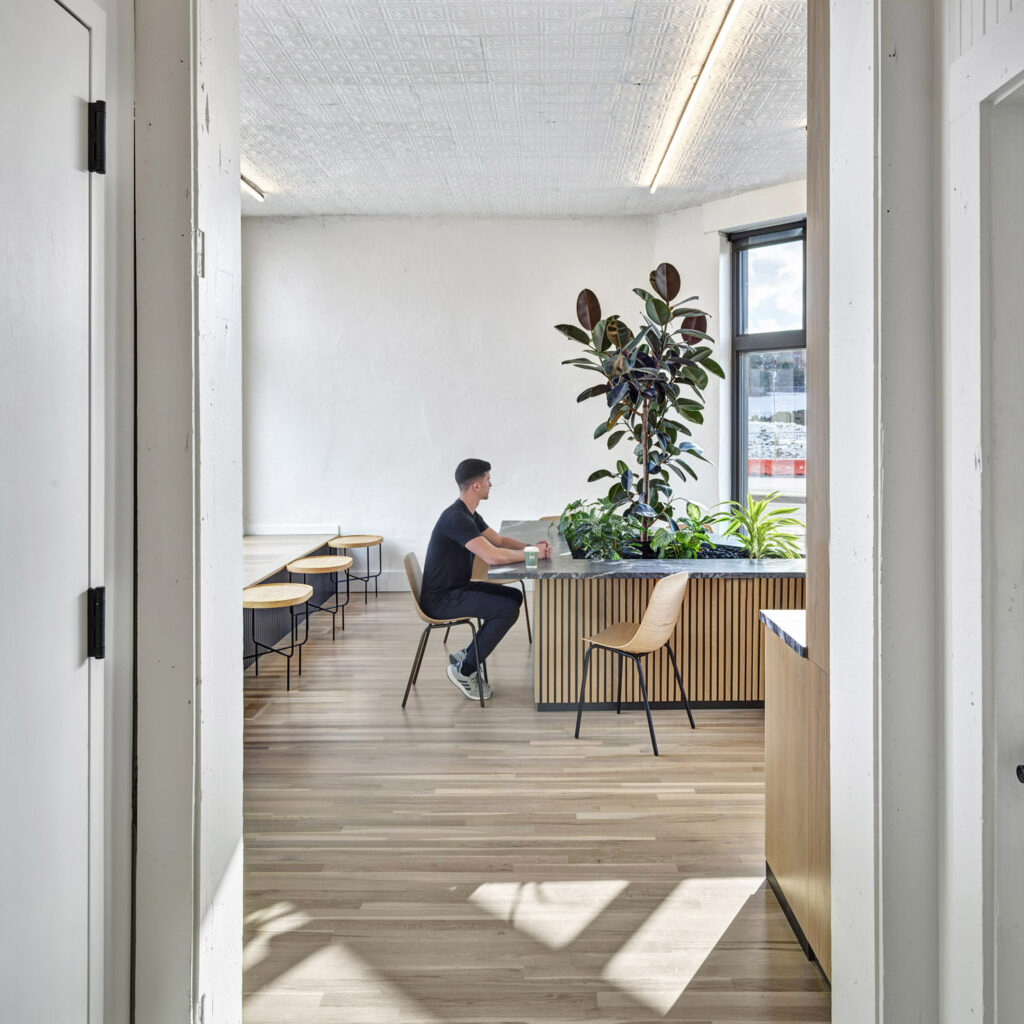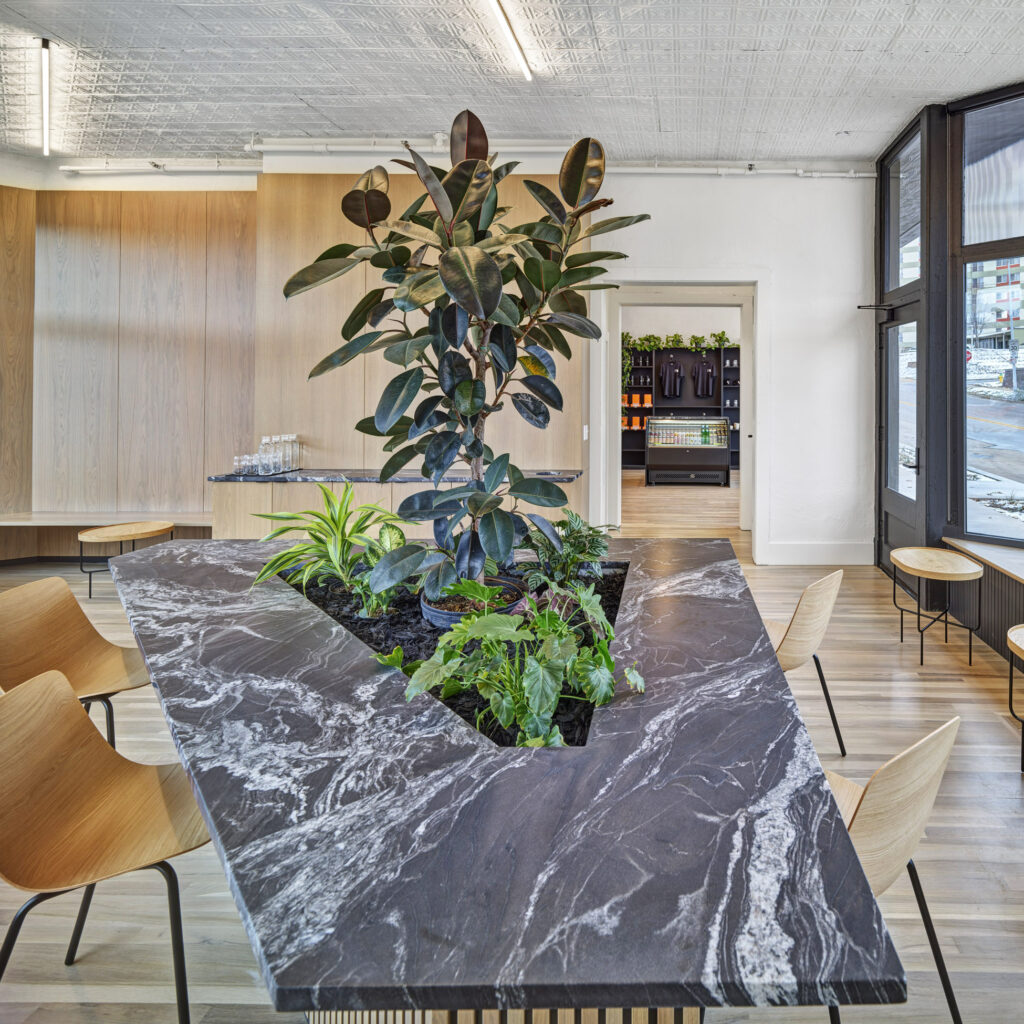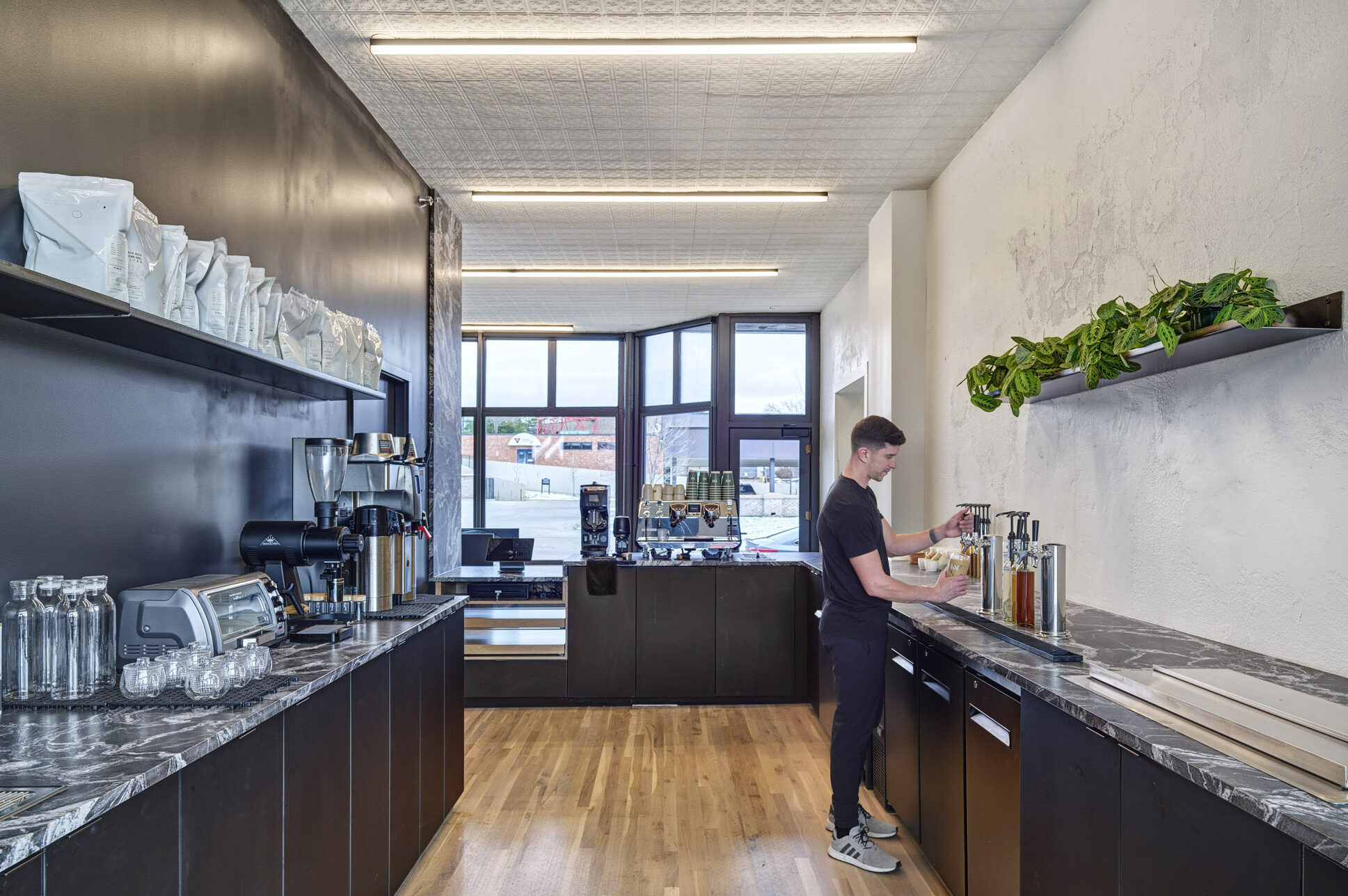 © Cameron Campbell; Integrated Studio
Specializing in cold brew, cold brew latte and drip coffee, Northern Vessel Coffee, needed an interior design that would match the quality of their coffee and provide a special experience for their patron.  Located in a historic development, the modern interiors mix existing historic pressed metal and plaster with minimal lighting and wood detailing, creating a beautiful space for NV visitors to enjoy their cold brew.
The space is divided into three zones – production, service and seating. Upon entry, patrons are welcomed by the point-of-sale counter – a white oak wood slat wall wrapped with black granite and accentuated by the signature "NV" lit sign. Behind the counter is the production area where coffee and popular cold brew is made on site. In front is the retail space, where patrons order coffee, pick up their weekly cold brew orders, grab food to go, or shop Northern Vessel merchandise.
There are multiple seating areas in the space. The original storefront window platforms have been refinished, now serving as impromptu seating. At the center is a triangular-shaped wood slat and granite table infilled with plantings. The triangular shape, although a modern insertion, references the historic building form. The space highlights the historic building while promoting forward thinking coffee culture and design.